About
No industry today is more dynamic or growing faster than health care. For those called to a life spent caring for others, the health professions include a diverse range of career options. The School of Health Professions includes a vast array of specialties and fields of study that make up the majority of health-related careers. The school is made up of three departments: Communication Sciences and Disorders, Kinesiology and Physical Therapy. To meet the growing demand for highly skilled, compassionate health care providers, we are working to add a number of new degree options, both undergraduate and graduate. 
When educating skilled caregivers, there is no substitute for hands-on experience. We give students the opportunity to learn by doing in every program within the School of Health Professions.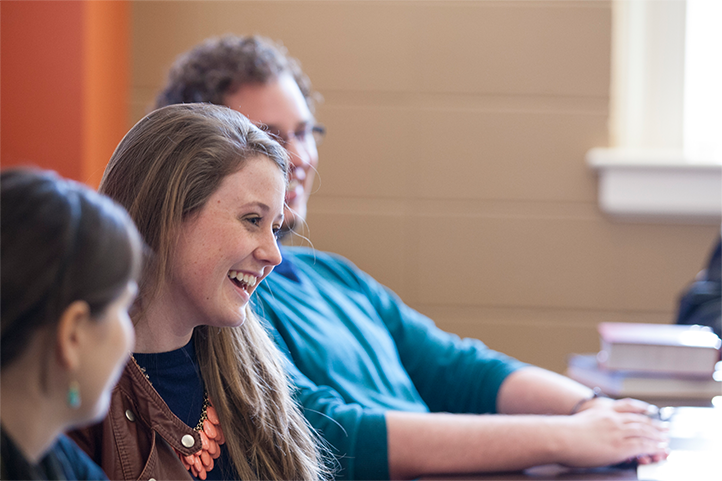 At the core of everything we do lies the concept of inter-professional education. Health care today is increasingly delivered by teams of professionals representing different specialties, and practitioners must work in concert to ensure the best outcomes possible. Our students work with others in many disciplines to develop those cooperative skills.
Today, Kinesiology offers five majors: athletic training, exercise science, health sciences, sport administration and sports medicine (pre-med) and a minor in sports and recreation.
The Department of Communication Sciences and Disorders, new to the School of Health Professions, offers a baccalaureate degree with plans to add a master's degree program in 2015. (The Master of Science program in Speech Language Pathology has filed application to become a candidate for accreditation by the Council on Academic Accreditation in Audiology and Speech-Language Pathology (CAA). Candidacy approval from the American Speech-Language-Hearing Association (ASHA) is pending. Students are encouraged to apply now, but will not be accepted until after we have received the appropriate notifications and approvals from CAA). 
The Department of Physical Therapy is now accepting students for its inaugural doctor of physical therapy class, set to begin in the summer of 2015. (This program is pending accreditation)
In every department, in every major, we are committed to preparing skilled, compassionate practitioners, people called to a life of caring for others. Graduates may find themselves working in acute care or ambulatory care settings. For those interested in continuing their education after graduation, more than 93% of the students from the School of Health Professions applying to graduate and professional programs are accepted. In the coming years we will continue to add new majors and concentrations, so please check back for the latest from the School of Health Professions.
*Effective April 29, 2015 Samford University has been granted Candidate for Accreditation status by the Commission on Accreditation in Physical Therapy Education (1111 North Fairfax Street, Alexandria, VA 22314; phone: 703:706-3245; email: accreditation@apta.org). Candidate for Accreditation is a pre-accreditation status of affiliation with the Commission on Accreditation in Physical Therapy Education that indicates the programs is progressing toward accreditation and may matriculate students in technical/professional courses. Candidate for Accreditation is not an accreditation status nor does it assure eventual accreditation.
**Graduation from an athletic training program accredited by the Commission on Accreditation of Athletic Training Education (CAATE), 6836 Austin Center Blvd. Suite 250, Austin, TX 78731; phone; 512-733-9700; support@caate.net is necessary for eligibility to sit for the Board of Certification Examination (BOC) , which is required to be licensed in all states.
Samford University is seeking accreditation of a new master of athletic training program from the CAATE. The program will submit an Application for Accreditation including a Self-Study and on-site visit. Submission of this document and completing the site visit does not assure that the program will be granted Accreditation. Students who graduate prior to the program's achievement of accreditation will not be eligible to sit for the BOC examination.